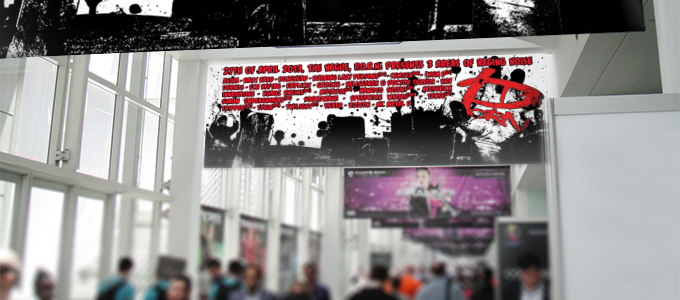 Only a few more of days to go until you can rave to the maximum at the oldest underground hardcore party from The Netherlands. Industrial party people, terrorheads, raw frenchcore fanatics, breakers and rough electronic music lovers will be able to enjoy their favorite music at Skatepark Sweatshop in The Hague. Saturday the 27th of April is devoted to a tradition that has never been away, and it never will. Be part of our tradition, check the final update of P.O.R.N. presents Timeless Tradition.
Timetable
This Saturday you can explore 3 areas at P.O.R.N filled with entertainment.
Area 1: P.O.R.N. – Our Tradition
The first area is devoted to the well-known P.O.R.N. freestyle.
22:00 – 22:55 Garong vs Bart Hard
22:55 – 23:25 Innovative
23:25 – 23:45 Ech Heftag
23:45 – 00:15 Twilight (IT)
00:15 – 01:10 Tugie (UK)
01:10 – 01:40 Cemtex (FR)
01:40 – 02:10 Nawoto Suzuki (JP)
02:10 – 03:05 Simon Underground (UK)
03:05 – 04:00 Akira vs Bonehead
04:00 – 04:30 Tripped (BE)
04:30 – 05:00 Mutante (CA)
Area 2: Bonehead's Boneyard – A Birthday Tradition
The second area is devoted to Bonehead's birthday : An artist list exclusively composed by Bonehead himself.
22:00 – 23:00 Dercos vs Soundwave
23:00 – 23:30 Khaoz Engine (BE)
23:30 – 00:00 Chem D (IT)
00:00 – 00:30 Burning Lazy Persons (JP)
00:30 – 00:45 Bonehead bday set
00:45 – 01:45 Vexer vs Explicit
01:45 – 02:15 HKV
02:15 – 02:45 Noisekick
02:45 – 03:15 Hellseeker & Doctor Terror
03:15 – 04:15 Vizitor vs Tense (US)
04:15 – 04:45 Speedcore Whore (UK)
Area 3: P.O.R.N. Cinema – The XXX-Rated Tradition
In the third area you can enjoy another P.O.R.N. tradition :
The XXX-rated cinema is back !
If you are not interested in this tradition, don't worry, this area will also contain merchandise and food stalls.
Limited P.O.R.N. t-shirt
Our loyal visitors will also recognize another tradition : The limited P.O.R.N. T-shirt.
After more than 6 years and a lot of requests, the limited 005 is exclusively available at Skatepark Sweatshop during P.O.R.N. As always this means a very limited edition of 50 pieces.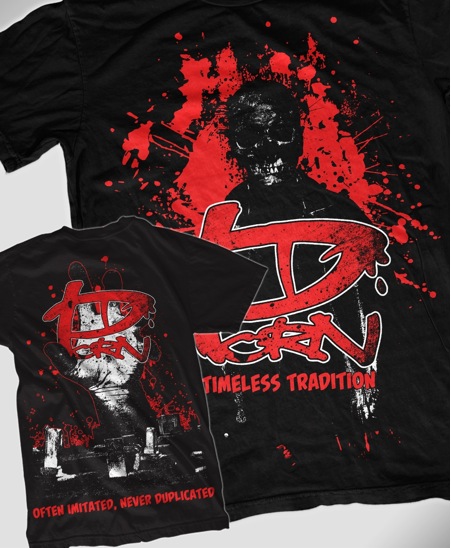 P.O.R.N.cast
P.O.R.N. stands for raw electronic violence straight from the underground. Ranging from 150 to 300 BPM, we have it all. To illustrate the diversity of P.O.R.N., a number of artists of our line up have summarized their vision of P.O.R.N. in a mix. Listen to what you can expect in Skatepark Sweatshop from i.a. Nawoto Suzuki, Mutante, Bonehead, Innovative, Twilight & Tugie.
Accessibility
Skatepark Sweatshop is located at Binckhorstlaan 271 in The Hague.
The location can be easily reached by public transport, or by car
By car
There are sufficient free parking spots available in the immediate surroundings of Skatepark Sweatshop. The A4, A12 and A13 highways are almost right around the corner.
By public transport
Skatepark Sweatshop is located in the middle of a triangle of 3 train stations : Voorburg station, The Hague Holland Spoor and The Hague Central station. Voorburg station and The Hague HS are located at walking distance from Skatepark Sweatshop. We suggest Voorburg station.
Are you taking the tram from The Hague Central station, The Hague HS, Rijswijk station or Delft station ? The tram stops Weteringplein, Herenstraat and Goudriaankade are at walking distance from Skatepark Sweatshop.
Shuttle service
Do you want to travel in style ? Use our FREE shuttle service at The Hague Central station ! A minibus will transport you from 10 P.M. to 3 A.M. to the location. Starting from 3 A.M. the shuttle bus will transport people from the party location to The Hague Central station. The shuttle service will stop at the taxi stands (see picture).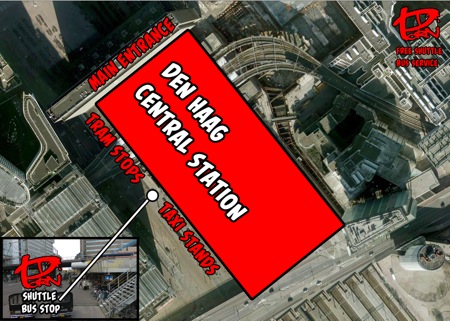 Paying with an ATM card (PIN) and other info
At P.O.R.N. you can, besides paying with cash, pay with an ATM card (called PIN in The Netherlands).
No ticket yet ? You can find the presale locations here. Remaining tickets will be sold at the door (keep in mind that in the past P.O.R.N. has been nearly always sold out), but they will be slightly more expensive.
For the latest updates and interaction with the P.O.R.N. crew, follow us on Facebook

Saturday the 27th of April, be part of our tradition.
Often Imitated, Never Duplicated: P.O.R.N. – Timeless Tradition